Connect Your Quality Processes Across Locations, Departments and People.
QT9 QMS Software integrates your organization's quality and compliance standards in real-time.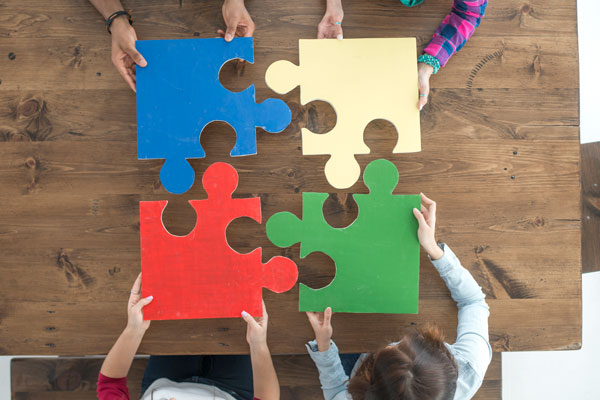 All-In-One QMS Software Solution
Centralize information
QT9 QMS Software includes 23+ modules for Document Control, CAPA's, Risk Assessments, Change Control, Calibration Management, Audit Management, Customer Feedback (Complaints), Preventive Maintenance and more.
Flexible cloud-based platform
Change directions on-the fly. Quickly adapt to new technologies and trends with QT9's universal platform that allows you to adopt for future growth.
Ensure ISO & FDA compliance
Go paperless with QT9 QMS software when it comes to managing your regulatory compliance including: FDA Part 210, FDA Part 211, FDA Part 820, FDA Part 11, ISO 9001, ISO 13485, ISO 17025, AS9100, IATF 16949, HACCP, SQF, etc.
Explore Compliance
Connect with Suppliers, Customers & Employee Training
QT9 QMS software includes web portals for supplier management, customer management and employee training. Share information faster and easier with a connected platform.
Eliminate Data Silos with QMS Software
Dynamically populate forms
Automatically populate forms with data inherited from other modules and receive email status updates with QT9 QMS software.
Connect and collaborate online
Enable your team to come together anywhere. Share documents, escalate corrective actions or attach files to any task with the click of a button in the QT9 QMS software. Web portals for customers, suppliers and employees are included.
Work on-the-go anytime and anywhere
Manage your QMS software from anywhere with QT9's web-based interface. Review documentation and tasks no matter where you are to prevent delays and improve response times.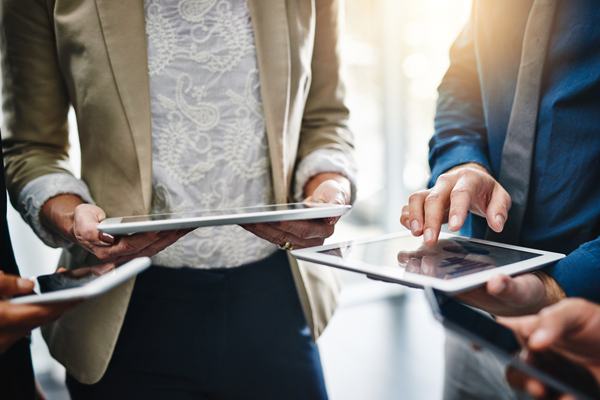 Optimize Quality Processes
Boost productivity
Eliminate time-consuming, error-prone, manual processes by automatically prepopulating forms with data inherited from other modules using QT9 QMS software.
Automate workflow
Save time and eliminate manual processes to help achieve operational excellence. QT9 QMS's fully integrated modules allow data to be inherited from one process to the next.
Explore Modules
Electronically approve documents
Approve documents from virtually anywhere with FDA 21 CFR Part 11 compliant electronic signature approvals.
21 CFR Part 11 Compliance
Simplify compliance
Manage your compliance with ease by integrating quality and compliance management processes, complaint handling, document control, and training management, and more, on a single platform.
Manage Suppliers with QMS Software
Connect with suppliers anywhere
Connect data and quality management processes between your suppliers and distributors with the supplier web portal included with the QT9 QMS software. Stay in touch with partners where they are for greater flexibility.
Explore Supplier Web Portal
Keep quality processes consistent
Automatically send corrective actions, nonconformances and evaluations to your suppliers as well as share documents to reduce communication gaps and ensure the right actions are taken within your quality management software.
Explore Modules
Reduce quality gaps
Establish comprehensive quality management measures with QT9 QMS software. Email links to corrective actions or nonconformances directly to suppliers to move action items forward and minimize disruptions utilizing the supplier web portal.
Prevent delays
Speed up response times by eliminating unnecessary printed materials and digitally connecting suppliers directly to your data utilizing QMS software. Minimize disruptions to stay on time and under budget.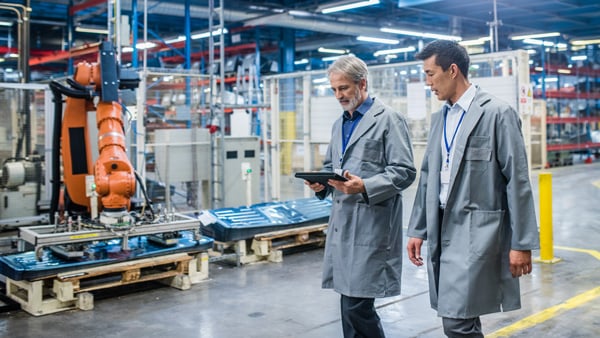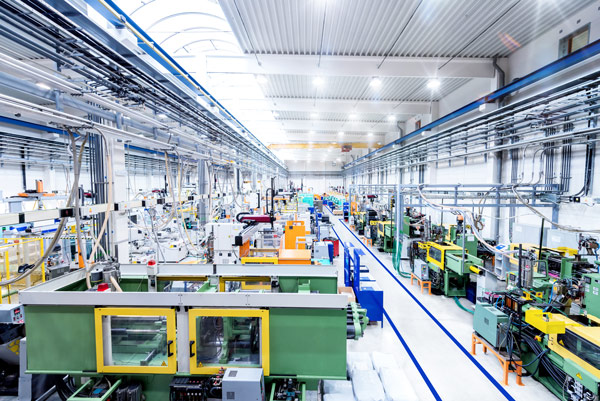 Drive Innovation with Continuous Improvement
Innovate with an adaptable platform
Modernize your quality management system with mobile capabilities and global administrative tools that make it easy to add user-defined fields and customizable reports on a flexible, scalable and secure platform.
Support continuous business growth
Digitally transform your organization by unifying information and compliance processes with connected modules. Expand at your pace with unlimited file attachments and unlimited data space using QMS software.
Mitigate potential risks
Automate risk management with uniform methods that make it simple to conduct risk investigations efficiently. Create risk assessments from over half the modules in the QT9 QMS.
Explore Risk Management Module
Modernize quality management
Easily adjust QT9 QMS beyond your existing workload while keeping everything contained in one place. The QT9 QMS software system is a highly adaptive system with flexible deployment options that allow you to adopt for future growth.
Elevate Customer Satisfaction
Deliver exceptional customer experiences
Maintain happy customers by preventing service and support issues with quality management software. Transform your customer interactions from reactive bursts to proactive strategies with real-time insights.
Explore Customer Feedback Module
Build customer loyalty
Build positive relationships to earn repeat business with the customer web portal for responding to surveys, approving documents and approving engineering change requests.
Explore Customer Web Portal
Streamline feedback and complaint processes
Resolve customer issues quickly with a built-in customer feedback module that tracks customer feedback history based on your feedback categories within the QT9 QMS software.
Explore Customer Feedback Module
Easily engage with your customers
Enhance customer communication with a customer web portal that links corrective actions, nonconforming products, engineering change requests, documents and surveys directly to customers in your quality management system.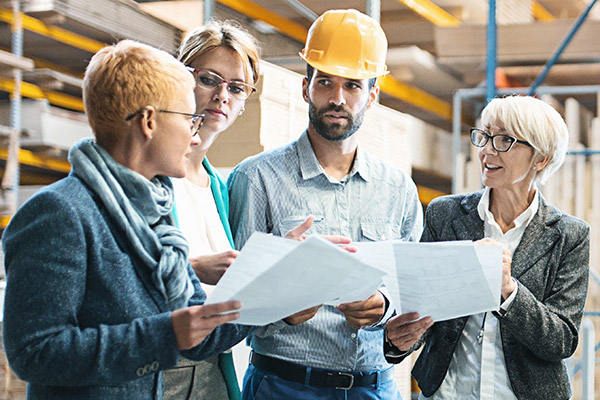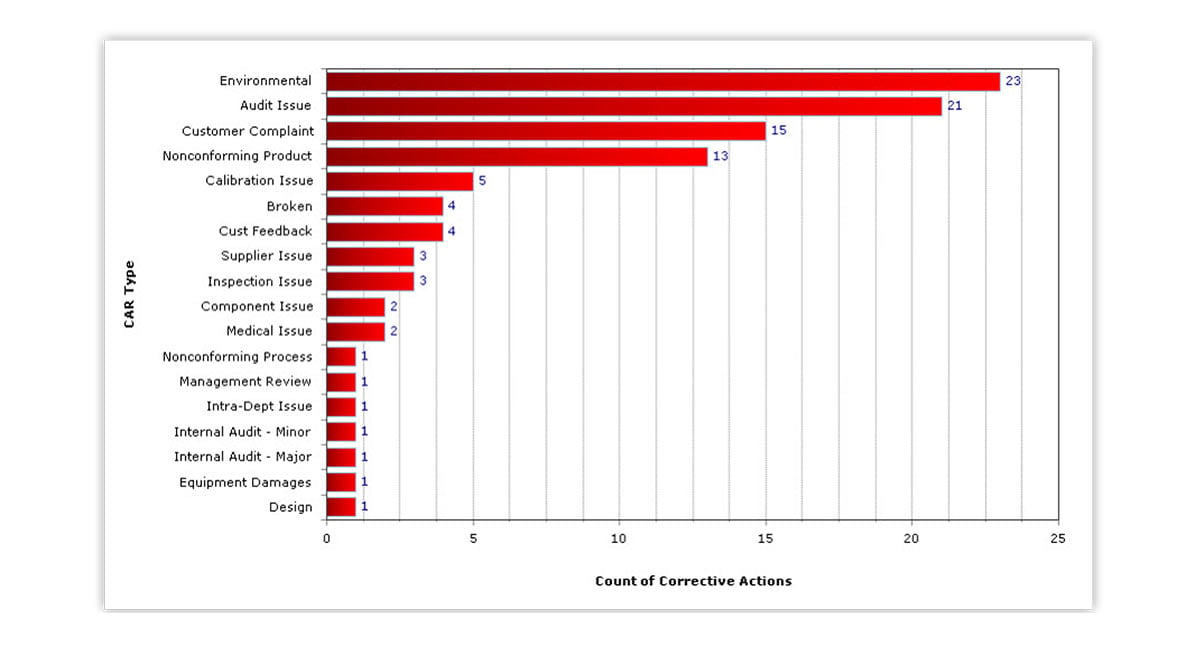 Access Real-Time Reports
360 degree view
Access real-time reports and see exactly what is really happening at any given moment with the QT9 QMS software.
Easily create dynamic dashboards
Create your own personalized dashboard grids, so you can quickly get a picture of your quality management results and regulatory compliance at a glance. Intuitively drill down and filter data the way you want, and export it to Excel for further analysis.
Experience total traceability
Track every single action in QT9's timeline to reduce unknowns with a full audit trail that shows the history of all actions. Make informed decisions with date/time/name stamped entries to show which user made the changes and when the changes were made.
Turn insights into action
Improve compliance by gaining better visibility of what works and what doesn't from your quality management software. Effectively assign resources by pinpointing critical issues and assessing future trends.
Make calculated decisions
Anticipate and solve problems immediately by reducing the time, cost and complexity of identifying specific inefficiencies and quality management gaps. Access insightful data to get the big picture with QT9 QMS software.
Unify Your Data with QMS Software
Integrate seamlessly with existing systems
Dynamically populate modules with data inherited from one process to the next within the QT9 QMS. Centralize all your quality and compliance management processes with unlimited file attachments and interconnected modules.
Synchronize data across multiple sites
Connect data between multiple locations into one single source of truth. Manage global initiatives from anywhere to be more productive and consistent in quality management.
Simplify ERP integration
Seamlessly transfer data back and forth between the QT9 QMS and QT9 ERP (and other ERP systems) to automate business functions. Modernize your production and operations for faster, easier and more efficient results.
Explore QT9™ ERP
Automate ISO and FDA compliance
Link all of your quality compliance information together and replace your spreadsheets. Wrapping your arms around your data is faster and less costly when it is centrally managed in the QT9 QMS software.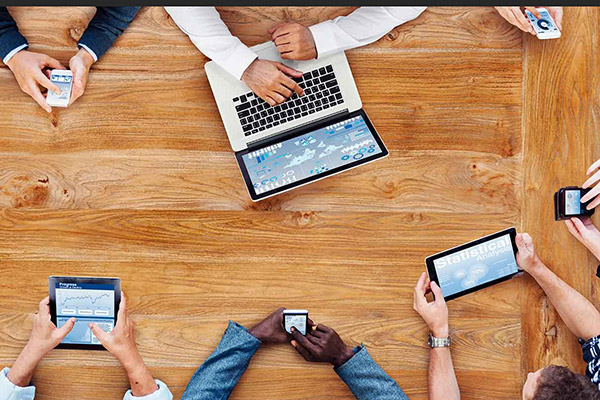 QT9™ QMS is flexible for your business.
QT9 QMS software lets you choose modules based on what's best for your organization.
Modules for any business size
With multiple modules to choose from, there's solutions for nearly anyone.
A solution that scales with you
Whether you are a large corporation or a small start-up you can use as many modules as you want.
Cross-Platform Support
Whether you use Android, iOS or Windows, QT9 works from virtually any web browser.
Manage everything from one QMS software
Easily connect quality with different parts of your business.